4-time New York Times bestselling author
Curious what it would be like to walk in someone else's (work) shoes? Join New York Times bestselling author Dan Heath as he explores the world of work, one profession at a time, and interviews people who love what they do. What does a couples therapist think when a friend asks for relationship advice? What happens if a welder fails to wear safety glasses? What can get a stadium beer vendor fired? If you've ever met someone whose work you were curious about, and you had 100 nosy questions but were too polite to ask … well, this is the show for you.
Based on the international bestseller Made to Stick, this online course taught by Dan features 18 video lessons (over 3 hours of training) to help you make your communications stickier.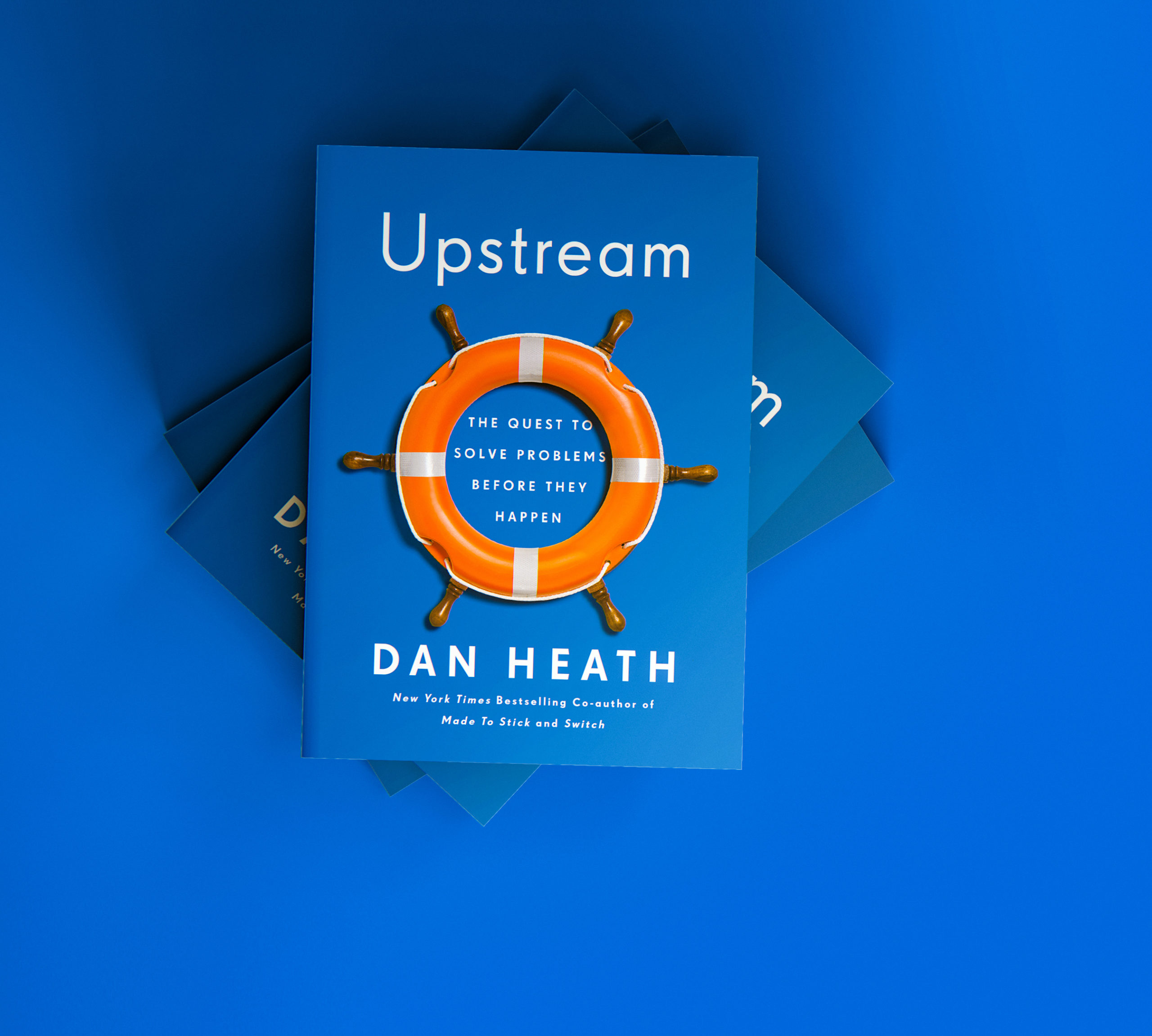 So often in life, we get stuck in a cycle of response. We put out fires. We deal with emergencies. We stay downstream, handling one problem after another, but we never make our way upstream to fix the systems that caused the problems. Cops chase robbers, and doctors treat patients with chronic diseases, and call-center reps address customer complaints. But crime and chronic disease and customer complaints are preventable! So why do our efforts skew so heavily toward reaction rather than prevention?
If you've read Upstream – or one of Dan's other books – and are craving more, check out the resources Dan and Chip have created. All of the resources are free – along with a free subscription to the Heath Brothers newsletter – when you register.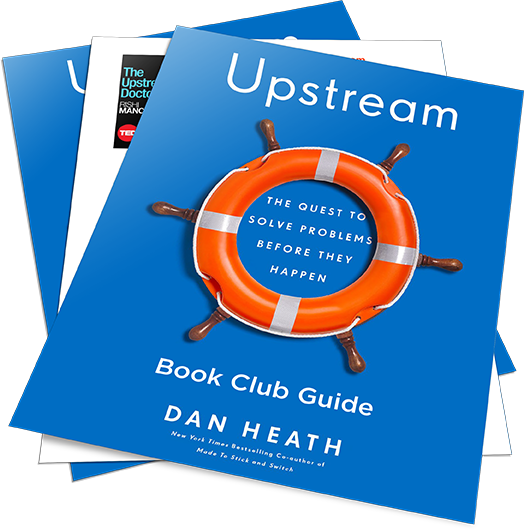 "I do not think I would be exaggerating to say that Dan Heath was one of (if not THE) best speaker we have ever had. … He is a fantastic presenter who has mastered the ability to deliver his message to an audience in a likable, engaging, entertaining, persuasive and memorable way."
- ManageCamp
"I have booked Dan three times and he's a slam dunk every single time.  His last talk had our attendees laughing, crying and thinking differently about what they do and how they do it.  It was one of the top 5 best talks I've ever seen delivered in my 25 years as an event strategist."
- LeadingAge
"Dan was incredible!!!!!! He really moved us and now we are calling ourselves moment makers. Dan is funny, motivational, and one of the best presenters I have seen. He was a blessing and exactly what we needed."
- VANS
Get Dan To Speak at Your Next Event!
Dan chats with the Armchair Expert about why certain ideas stick, the emotionality behind urban legends and the benefit of thinking upstream. Dax implores those to think about the financial benefits to upstream social reform and Dan explains that every system is designed for its outcome. The two talk about systemic preventions that have a lasting impact, getting caught in a bad plan loop and they commiserate about being older dads.
When people think about a "hero," they think of firefighters, first responders, soldiers, or lifeguards. People who save the day. But what about the people who keep the day from needing to be saved? These are upstream heroes-people who keep problems from happening-yet they rarely receive any glory. An example is Darshak Sanghavi, whose work to change certain actuarial rules in the federal health system has allowed thousands of patients to receive preventive care.
To explore having Dan join your event, please fill out the form below: